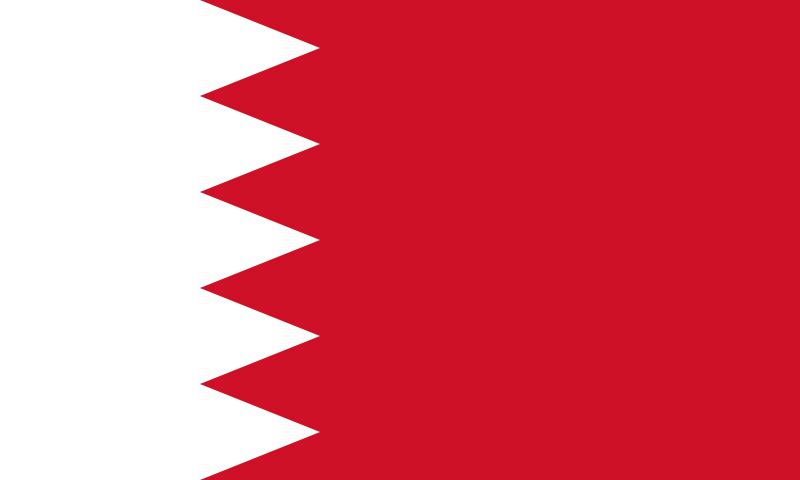 History & Geography
The nation of Bahrain is actually an archipelago of 33 islands in the Arabian Gulf that has been inhabited by humans since prehistoric times. Around 5000 years ago Bahrain was home to the Bronze Age civilization of Dilmun, which lasted some two millenia. Since then Bahrain has been occupied alternately by Babylonians, Sumerians, Greeks, Persians, Portuguese, and Turks, among others.
The Dilmun Empire
The Dilmuns were powerful and influential people. Situated along popular trade routes between southern Iraq and India and Pakistan, Dilmun was a center of business, a tradition Bahrain still holds dear as financial hub of the Middle East.

In the fourth century BC, Nearchus, a general in the army of Alexander the Great, explored Bahrain, when it was known by the Greeks name, Tylos. Greek writer Pliny commented on Tylos' beautiful pearls in his writing in the first century AD.
The Onset of Christianity and Islam
In the 3rd or 4th centuries AD many people living in Bahrain adopted the Christian faith. Nestorian Church records show that Bahrain was an established seat of its religion prior to and during the early years of Islam.

When Islam made it first forays into Arabia, Bahrain was one of the first to accept the new religion. In 640 AD, the Prophet Mohammed wrote the ruler of Bahrain inviting him to adopt Islam. A peaceful adoption of Islam occurred and for two centuries Christians and Muslims lived together in Bahrain. Bahrain still has a small indigenous Christian community.

In 1487 the Omanis conquered Bahrain and erected a fort whose ruins still exist and Portuguese also entered the scene until 1602 when Bahrainis themselves drove them from their island and then invited Persians in for protection. In 1783, the Al-Khalifa family arrived from Kuwait and drove out the Persians. The Al Khalifas rule the land benevolently to this day.
The Twentieth Century
In 1932 oil was found in Bahrain, the first discovery of oil on the Arab side of the Gulf. The reserve, however, is relatively small. Accordingly, Bahrain has moved judiciously through the twentieth century, diversifying its economy and nurturing international business relationships.

In 1968, an agreement ended a century as a British protectorate and, by 1971, Bahrain earned total independence. Today, Bahrain is a model of stability. In 2000, as promised, the Amir inaugurated a new era of democracy in Bahrain. October of that year witnessed substantial political reforms. Citizens voted in elections that established a bi-cameral parliament. In 2001, women voted for the first time. Bahrainis today enjoy a greater voice in the laws that govern them—an uncommon freedom in the Gulf.
Geography
Location: Middle East, archipelago in the Arabian Gulf , east of Saudi Arabia

Geographic Coordinates: 26 00 N, 50 33 E

Map References: Area: Total: 275 sq mile (712 sq km)

Area - Comparative: 3.5 times the size of Washington , DC

Land Boundaries: 0 mile (0 km)

Coastline: 100 miles (161 km)

Maritime Claims: Contiguous zone: 24 NM

Territorial sea: 12 NM
Continental shelf:extending to boundaries to be determined

Climate: Mild winters (December - March) with occasional chilly and rainy days in January and February. Warm and balmy Spring (April) and Autumn (October and November). Hot dry summers (May - September), during the height of Summer (August) the Heat and high humidity becomes extreme and unpleasant. Average daily sunshine is 9 hours, average annual rainfall 2.75 inch (70mm)

Winter temp. range: 60-77°F (15-25°C)
Spring temp. range: 68-86°F (20-30°C)
Summer temp. Range: 87-107°F (31-42°C)
Autumn temp. range: 77-95°F (25-35°C)

Bahrain current weather(weather.com)

Terrain: Mostly low desert plain rising gently to low central escarpment

Elevation Extremes: Lowest point: Arabian Gulf 0 feet (0 m)
Highest point: Jabal ad Dukhan 400 feet (122 m)
Governorates (5):Capital, Central, Muharraq, Northern and Southern
Some of Bahrain's cities andtowns:
Al Manama
Al Muharraq
Isa Town
Hamad Town
Galali
Jidhafs
Sitrah
Al Riffa
Um Al Hassam

Natural Resources: Oil, associated and non associated natural gas, fish, pearls

Natural Hazards: Periodic droughts; dust storms

Environment - Iinternational Agreements: Party to: Biodiversity, Climate Change, Desertification, Hazardous Wastes, Law of the Sea, Ozone Layer Protection, Wetlands
People & Culture
Bahrain is a unique land with an ancient and storied culture that spans many centuries. Despite modernization and a cosmopolitan outlook, Bahrain is today essentially an Arabic culture. Relatively new pastimes like soccer share time with traditional arts like falconry, horse riding, hunting, and horse and camel racing.

In the thriving capital of Manama, traditional arts share the scene with the modern. Antiquities can be found at the Bahrain National Museum: ivory figurines, pearl jewelry, pottery, copper goods, and gold rings all share the stage. Elsewhere, there is a vibrant, though small, avant-garde art community keeping Bahrain on the cutting edge.
Bahrain is home to nearly 700,000 people. The population of Bahrain is marked by a thriving diversity and mounting growth. The significant ex-patriot community comprises nearly 35% of Bahrain's inhabitants. Bahrain's strong economic opportunities and attractive conditions continue to draw people from all over the world. Bahrain includes residents from Iran, India, Pakistan, the Philippines, Britain, and the United States, as well as citizens from a number of nations.
Population: 656,397
Note: includes 228,424 non-nationals (July 2002 est.)
Age structure
0-14 years: 29.2% (male 97,022; female 94,605)
15-64 years: 67.7% (male 261,919; female 182,727)
65 years and over: 3.1% (male 10,230; female 9,894) (2002 est.)
Population growth rate: 1.67% (2002 est.)

Birth rate: 19.53 births/1,000 population (2002 est.)

Death rate: 3.95 deaths/1,000 population (2002 est.)

Gender ratio
At birth: 1.03 male(s)/female
Under 15 years: 1.03 male(s)/female
15-64 years: 1.43 male(s)/female
65 years and over: 1.03 male(s)/female
Total population: 1.29 male(s)/female (2002 est.)
Infant mortality rate: 19.18 deaths/1,000 live births (2002 est.)
Life expectancy at birth
Total population: 73.47 years
Female: 75.96 years (2002 est.)
Male: 71.05 years
Total fertility rate: 2.75 children born/woman (2002 est.)
Nationality Noun: Bahraini(s), Adjective: Bahraini
Ethnic groups: Bahraini 63%, Asian 19%, others 18%

Religions:Islam is the official religion of the Kingdom of Bahrain. However, followers of other religions enjoy freedom of worship.

Languages:Arabic is the official language. English is widely used in business and is compulsory in schools.